Tiled Conservatory Roofs
The Ideal Home Improvement Solution
Free, Instant and Competitive Conservatory Roof Prices!
Start Your Online Quote, Today.
Stunning Tiled Conservatory Roofs
Our tiled conservatory roofs utilise the market-leading WarmRoof system from FisherRoof, guaranteeing an outstanding level of quality. This system has been tested independently, capable of achieving U-values of 0.17 that exceed the minimum standards defined by Building Regulations. All of our tiled conservatory styles capture a beautiful aesthetic and offer a versatile installation process to ensure they are the perfect match.
Replacement conservatory roofs have been growing in popularity, due to them being a cost-effective home improvement solution. You won't have to endure the expense and time involved in tearing down an extension that's otherwise fully functional. Removing an out of date or worn down the roof and replacing it with a market-leading design is the smart way to enhance your home in a way that minimises disruption.
The benefits of tiled conservatory roofs apply in equal measure to orangeries too. If you have an extension that's poorly performing because of the age or quality of its roof, you'll be able to replace it with a more efficient tiled version that will make it habitable throughout the year. This means you'll be able to bring a new addition to your home that offers value long after the installation is complete.
Contemporary Tiled Conservatory Roofs
The WarmRoof system utilises high grade materials and contemporary manufacturing techniques to deliver a standard of tiled conservatory roof that excels in all areas of performance and design. Standing as the only fully ventilated conversion system on the market, this roof maintains the conservatories ability to breath in all weather which eliminates the possibility of condensation which can be detrimental to the roof's lifespan.
This roof design comprises of a high performance, lightweight aluminium frame that allows the tiled conservatory roof to offer a heightened degree of versatility. This bespoke system maintains the strength and robustness of the more bulkier designs on the current market, whilst still offering a sleek, stylish appearance that captures a traditional charm in a modern way. The tiled conservatory roof design specialises in offering more.
The WarmRoof tiled conservatory roof system can be expertly tailored to meet the requirements of your property style and your budget. You'll be able to choose the pitch and angle, as well as opt for incorporated roof windows. You can also tailor the colour of the guttering, fascias or downpipes to ensure this new addition to your home complements home appearance seamlessly. Whether your home is modern, traditional or period, we'll have a roof to suit.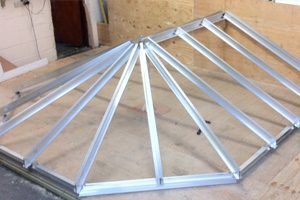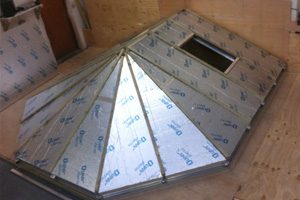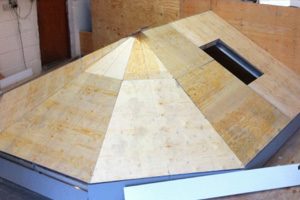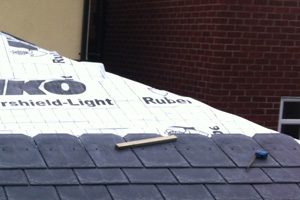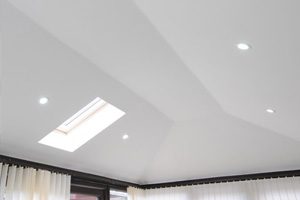 Tiled Conservatory Roofs from Thermaframe
Tiled Conservatory Roofs Prices
---