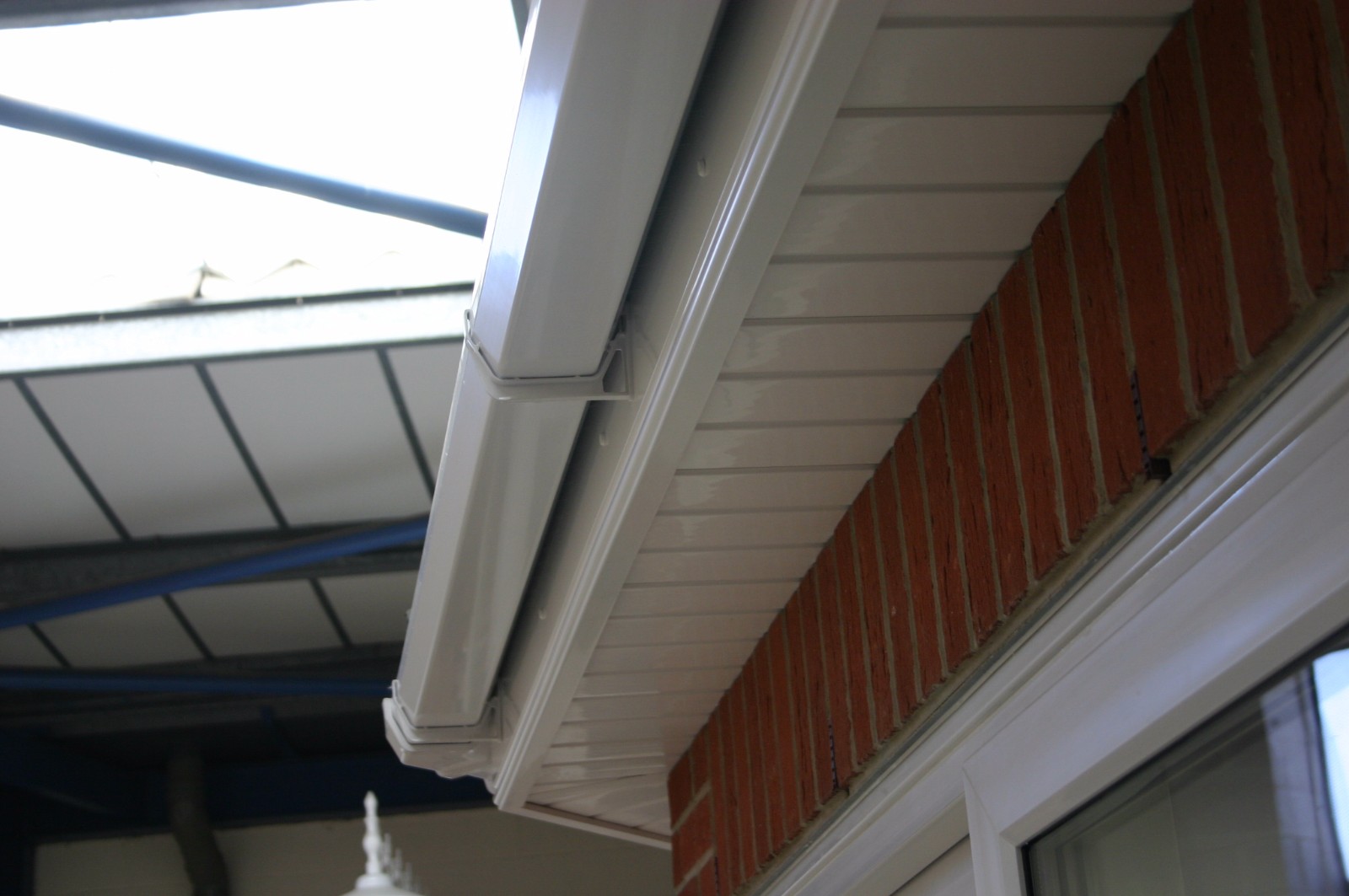 Soffits and Fascias
The Finishing Touch for Your Home Improvements
Online Quote
Start Your Free Online Quote Now!
Soffits and Fascias
Our soffits and fascias are beautiful and will enhance your home in Sevenoaks, Kent, Tonbridge, Tunbridge Wells, East Grinstead, Redhill, Orpington, Bromley, Epsom, Caterham, Chislehurst, Surrey and surrounding areas.
One of the key elements of properties is the roofline. This often overlooked aspect of your home is more than just a tidy finish to the roof. It protects your roof space from the elements, limiting the damage caused by weather and the damp. It provides the structure required for guttering and it supports the tiles of your roof too.
Fascias in Kent
Fascias are a necessary part of your home. They are the boards which run along the underside of your roof. They support the bottom layer of tiles and they also carry the guttering [link and come in a selection of colours to complement your architecture, and they are complete the look of your property.
Our fascias are tough and durable, making sure they can cope with the weight of torrential rain running through the gutters. They are precision engineered to offer a lightweight solution which is robust and sturdy at the same time.
Soffits in Kent
Soffits tuck underneath the fascias and they are the part of your roofline which passers-by and visitors see from the ground. These products protect your roof space from unwanted water ingress and they help to keep out small creatures, both of which can damage the structure, resulting in costly repairs. Soffits are just as vital as fascias and replacing them is a cost effective alternative to expensive and time consuming remedial work caused by leaks and pests.
You can opt for ventilated soffits when you come to Thermaframe for your roofline, which is beneficial for minimising potential damp issues. Circulating air around your roof space helps to keep it dry and in excellent condition. This means that you'll be able to extend the lifespan of your soffits, as they won't suffer from water or damp damage. Overall, this ensures that this home improvement solution becomes a worthwhile investment for any homeowner.
---